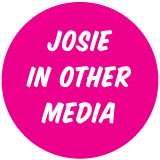 Another blog post from Josie via KeyPA
Its been a busy month of blogging for Josie, just not for my website. Check out my latest from KeyPA.Net:
Do and Don't: A Guide To Your First Day
Realizing I haven't written a post since Comic-Con (time flies when you're covering panels) I promise an original thought coming your way soon. Until then, enjoy!