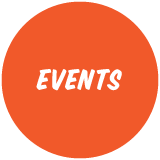 It's time to put a teenaged mad scientist on the internet!
Hello internet friends!
I and co-ex-Warner Brothers colleague Erial Tompkins are co-directing the hilarious pilot episode of a brand new webseries: "12 In 2012!"
The pilot follows a teenage mad scientist who devises a devious plan to win his high school's science fair — a any cost!
We're looking for funding right now, so if you have loose change or a dollar or two you can spare, check out our Indiegogo trailer and donate today! Help make a mad scientist's dreams come true — and ours as well.
http://www.indiegogo.com/12in2012?c=home