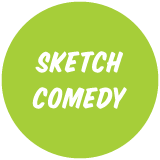 New BHPS video!
Those crazy kids known only as the Burbank Historical Preservation Society are back with a brand new video!
[youtube]http://www.youtube.com/watch?v=QmaGeFq6Awk[/youtube]
For the rest of this week I'll be at COMICON writing for the wonderful online magazine Comic Book Resources! Come say hello if you are also there; I'll be the one in the t-shirt with comic book characters on it.