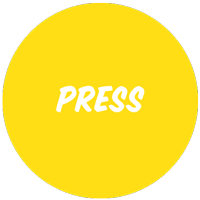 Den Of Geek – Jurassic World: Camp Cretaceous Review (Spoiler-Free)
Jurassic World: Camp Cretaceous is a visually lush animated entry into the Jurassic Park canon.
By Alana Joli Abbott|September 14, 2020
My five year old nestled under one arm. My ten year old clutched the other. And I'll admit, my hands were covering my face a couple of times. That, in a nutshell, was the family experience of watching the first season of Jurassic World: Camp Cretaceous. 
If you're familiar with the legacy of Jurassic Park, you know the premise: there's a theme park full of genetically engineered dinosaurs (where some catastrophe always happens). Based on the events of the first season, the series takes place concurrent to the events in Jurassic World, in which a monstrous original dinosaur engineered by Dr. Henry Wu, the Indominus Rex, escapes to terrorize the park.
The series opens with Darius, who had dreamed of visiting Jurassic World with his father for years before his father's (implied) death. He wins a free trip to what is essentially the beta-test of Camp Cretaceous, the park's first camp for teens. Other campers include social media influencer Brooklyn, rich-kid Kenji, ranch cowgirl Sammy, athlete Yaz, and overly hygienic, jumpy Ben, and two incredibly competent camp counselors, Roxie and Dave, whose failure to keep the kids safe has much more to do with the nature of the park (and the willingness of the kids to break rules) than their own skill. After a few episodes establishing the characters and developing their relationships to each other (as well as revealing there's very likely a spy in their midst), the events of the series collide with the events of Jurassic World, and the kids have to work together to survive.
While I watched Jurassic Park when it first came out, I've largely stayed away from the franchise since then, because I can never quite get over how bad an idea it all is for a corporation to spend so much money on ethically questionable science for the sake of profit in entertainment. It's not because I don't believe that such a thing would happen—it's because I do find the idea that people would risk so much on such a dangerous idea completely believable. And for me, the best parts of Camp Cretaceous are when the teens point out that indeed, the adults have made some very questionable decisions. (Of course, in franchise fashion, the teens begin the series by frequently making the worst possible decision—this improves dramatically once the park starts falling apart.)
The parts my kids liked best were the gorgeous slow shots of the dinosaurs. Dreamworks provides some really glorious animation, giving lavish details to herds of dinosaurs. One particularly beautiful scene involves bioluminescent parasaurolophuses; another is the emergence of an imperfect ankylosaurus baby emerging from her shell and imprinting on one of the campers. The inventions and conceits of the film series—especially the gyroscopes—are used with finesse. And as per usual with a Dreamworks project, the amount of time invested in creating sympathetic characters who the audience will root for is spot on. Ben, voiced by Sean Giambrone (The Goldbergs, Solar Opposites), bears design and vocal similarities to one of Dreamworks's most famous protagonists, Hiccup of How to Train Your Dragon, which lends well to creating instant sympathy for him. (From the beginning, my ten year old appreciated him most as the character most likely to follow the rules and not tempt fate in a park full of dinosaurs, while my five year old instantly gravitated to Darius, the only true dinosaur lover among the campers.) 
The cast is also notable for its diversity, showing representation across class and ethnicity, balancing gender (and leaving the doors open for a possible queer romance as the show progresses), and depicting a small range of different body types—none of the campers is cut from the exact same mold in height, weight, or shape, though they're all fit enough to believe they could run for their lives as needed. (Those dinosaur jaws get awfully close sometimes.) None of the characters fit neatly into a box, and their personalities play against stereotype in most cases, which makes for a refreshing viewing experience.
Darius, who emerges as a leader among the campers, is a young African-American teen voiced by Paul-Mikél Williams (Westworld); as the first main character introduced to the audience, he's an easy guide into the world, and remains the central protagonist throughout, and his ability to think on his feet (and to keep track of skads of dinosaur facts) frequently saves the day. Kenji, voiced by Ryan Potter (Big Hero 6, Titans), is an Asian American teen whose father is one of the bigwigs whose money keeps the park going—but who, despite his bravado and attitude, is lonely and longs for connection. Superstar Brooklyn, pink-haired and pale, is voiced by Jenna Ortega (Jane the Virgin, Elena of Avalor); her determination to win back followers is countered by her uncertainty about how to have "IRL" friends. Latinx cowgirl Sammy, voiced by Raini Rodriguez (Austin & Ally), comes off as big mouthed and flighty when introduced, but the skills she learned in handling animals on the ranch give her a depth the others initially underestimate. And while serious athlete Yaz typically prefers to be a loner (and is only there because Jurassic World is her corporate sponsor), Kausar Mohammed's voicework gives viewers a sense of her personality before she lets in any of the campers. Glen Powell is a convincing perpetual camp counselor type as Dave, who's always ready to try to use his charm to diffuse situations. English actress Jameela Jamil (The Good Place) gives Roxie a gravitas that makes it clear why she was hired to manage the camp initiative for the park.
But while the character interactions are spot on, the jump scares and the imminent danger that are the core of the franchise are the central focus of the series, which clearly intends to follow up with a second season. For viewers who don't handle cliffhangers well (see my aforementioned ten year old), this is best when binged, as almost every episode ends on a cliffhanger meant to propel you into the next. There's no gore—all of the humans injured or eaten by dinosaurs do so off screen—but peril is all around the characters, making the series possibly better suited toward less sensitive viewers. However, if your younger viewer can handle some intense dinosaur action (or just has access to a parent's arms or lap for when things get too scary), they'll make it through just fine.
As for me, now that I've seen Camp Cretaceous, my interest is piqued enough that I may need to go back and finally watch Jurassic World…