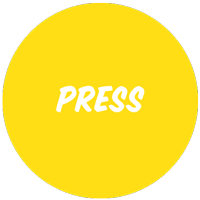 She-Ra Delivers A Powerful Finale
Forbes Review: 'She-Ra And The Princesses Of Power' Season 5 Delivers A Powerful Finale
By Linda Maleh
*This review is spoiler free.
It hasn't even been two years since Netflix and DreamWorks' animated series She-Ra and the Princesses of Power, created by Noelle Stevenson, premiered on November 13, 2018, and yet, we're already at the series' fifth and final season. It's bittersweet in that the final season of this beloved series is incredibly satisfying (at least, the ten out of thirteen total episodes that were released to the press are), but it's also difficult to say goodbye to a show that has made such an impact in the short time it's been on the air. After fifth season drops on Netflix on May 15 (an auspicious day for animation on Netflix, as Avatar: The Last Airbender gets added to Netflix the same day) and we've all binged all the episodes, what are we going to do without more She-Ra to look forward to? I, personally, am hoping Stevenson decides to do a spin-off series, but for now, let's discuss season 5.
We left off season 4 (you can read my full review of season 4 here) with Etheria being brought out of its pocket dimension, and now at the mercy of the planet-conquering Horde army, lead by Horde Prime (Keston John). The sword is broken, which is too bad because the rebellion could really use the powers of She-Ra right now. The princesses face all out war this season in a way they never did when they were fighting Lord Hordak (John). Because of that, the pacing of the season runs at breakneck speed as it burns through plot (I mean this in the best possible way). Each episode has at least one "oh-my-God" epic moment, as the show puts the pieces in place needed to end the story. Every word and moment of this season has a purpose, contributing to a masterful puzzle.
Even with everything going on though, the show still finds time give all the characters the time and development they deserve. In fact, I would say that the character-work drives most of the plot. Adora (Aimee Carrero) has to learn how to be of value without her powers, while Bow (Marcus Scribner) tries to take care of her…and everybody else. Catra (the fantastic AJ Michalka) gets probably the most attention, and for those wondering how the show is going to resolve the arc for the fan-favorite villain, I can only say that it's very satisfying. Catra's relationship with Adora is put in the spotlight, and it reminds viewers that this show started with them, it's only fair that they end it with them too. Catra and Glimmer (Karen Fukuhara) get a lot of scenes together this season – they were both captured by the Horde in the season 4 finale – and their dynamic is great. Oftentimes it seems that Glimmer understands Catra better than Adora does. After all, both Catra and Glimmer share the constant strive for value and approval. What's great about this series is it never makes the mistake of neatly wrapping up character arcs. It knows that true character development takes work, and it never takes the easy way out.
The other princesses also get some time and attention. Mermista (Vella Lovell), Frosta (Merit Leighton), Perfuma (Genesis Rodriguez), and Scorpia (Lauren Ash) all get mini arcs. Mermista learns how to step up and be a leader, while Perfuma and Scorpia deepen their friendship, and Scorpia continues to realize her own worth. Entrapta (Christine Woods) gets a lot of screen time as she learns to balance her love of machines with her desire to connect with people. She is entirely adorkable, and gives us some of the most touching moments in the show, as well as the funniest. Two characters that get big upgrades this season are Spinnerella (Stevenson) and Netossa (Krystal Joy Brown). Introduced, it seemed, purely to be the butt of jokes in season 1, they finally become fully fleshed out characters this season. Their relationship (one of the few romantic couples on the show) plays a crucial part in the plot, and you'd be surprised just how powerful net and wind powers can be.