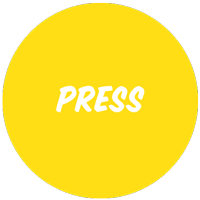 She-Ra Powers Up For A New Era
LA Times: An all-female writing team gives 'She-Ra' a modern makeover for a new Netflix reboot
By Tracy Brown Digital Editor Nov. 16, 2018
In the fall of 1985, television audiences watched a young woman named Adora raise up a magical sword and transform into She-Ra for the first time. A fearless warrior princess committed to ridding her adopted world of evil, She-Ra was a natural leader. She was powerful, loyal and confident that she was doing the right thing.
She was also the rare female character leading her own cartoon, "She-Ra: Princess of Power." But as groundbreaking as she was, the original She-Ra was shaped predominantly by men.
Co-created by two male writers as a spinoff of "He-Man and the Masters of the Universe" in an effort to reach young female audiences, She-Ra was He-Man's twin sister and her story and identity was always connected with his.
This week, a reimagined Adora made her debut on DreamWorks and Netflix's new animated series "She-Ra and the Princesses of Power," and this time women are leading the charge.
"I think that there are stories on this show that are specifically very feminine, so I definitely wanted women to have a large presence in the room," said showrunner Noelle Stevenson.
"It's not to say anyone of any gender couldn't have been an integral part of that room," she added. "Ultimately for everyone in our crew of any gender [the question was]: Do you love, respect and are interested in the stories of women?"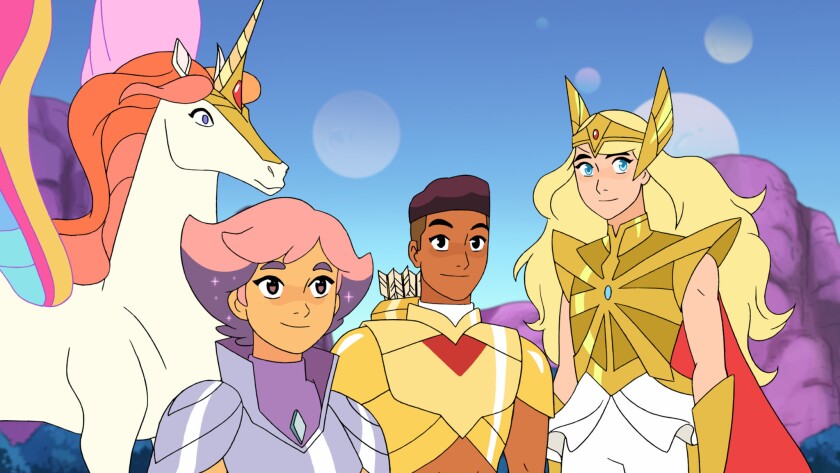 Though She-Ra still raises a special sword to become a fierce fighter, this new version is more than just a mythical hero. The character has been fleshed out with additional details and dimensions inspired by the all-female writing staff's own experiences.
"We talk a lot about like what we went through as teens," "She-Ra" staff writer Katherine Nolfi said. "What are the stories we want to show? What have we wished we had seen when we were growing up that would have helped us feel like we belonged?"
A show that ran for just two seasons in syndication, the original "She-Ra" holds a special place in the hearts of fans because it showed girls that they too could stand up against evil and fight to make the world a better place.
In addition to her magical sword, talking winged unicorn and catchy theme song, She-Ra also had plenty of powerful female friends who fought alongside her in their colorful, campy world. Plus, she had her own line of toys.
But despite everything that was empowering about the original show, the nearly perfect heroine and her homogeneous group of friends have become a relic of the era.
Committed to putting women's storytelling first, the new "She-Ra" is revolutionary because it doesn't shy away from the fact that Adora and the majority of her friends (and enemies) are girls.
That's a dramatic shift from the thinking behind the original character's creation. "I think that the way you make things girl-friendly is you don't worry about the fact that she's a girl," said "She-Ra" co-creator and staff writer Larry DiTillio in "The Stories of She-Ra," a documentary feature included in the series' DVD set. "You just let her do what everybody else does and do it the best she can. Then you're girl-friendly."
In addition to Stevenson and Nolfi, the new series' writing staff includes story editor Josie Campbell, script coordinator Shane Lynch and writers M. Willis and Laura Sreebny.
Stevenson, who has an Eisner Award-winning background in comics, knew she wanted to raise up female voices whenever it was possible on the show, but she explained that she was not necessarily looking to hire only women.
Her focus as a young executive producer was finding people who were qualified, devoted to the story and would be able to thrive in the show's creative environment.
During a visit to the series' Glendale offices earlier this month the entire team vibrated with energy as they discussed "She-Ra," so excited to be creating the female-centric stories they themselves had craved to see on screen for a new generation of kids.
Its writers room particularly stands out at a time when there is increased awareness about the lack of diversity and behind-the-scenes parity in the entertainment industry.
"Animation is still a male-dominated industry, especially the action-adventure side," explained Campbell, who had never been on staff with a single other female writer prior to working on "She-Ra."
According to the most recent figures from the Animation Guild, women make up slightly more than 25% of creatives working in animation studios in and around Los Angeles. That's a small improvement on the numbers from a 2015 study that found only 17% of animation writers at these L.A.-based studios were women.
"It's so weird to me that ['She-Ra'] is the exception," said Lynch. "Because this is wonderful."
"She-Ra and the Princesses of Power" follows the adventures of Adora,an orphan raised by a group of ruthless conquerors known as the Evil Horde to believe princesses are villains. Her promising future within the Horde is disrupted when she discovers a sword that transforms her into the magical warrior known as She-Ra.
Adora switches sides and joins the Rebellion after learning everything she thought she knew about the world was a lie thanks to her new friends Glimmer and Bow.
The show is thoughtful, inclusive and nuanced, with characters that sometimes struggle to do the right thing.
The new Adora is just as fearless and skilled in combat as her predecessor, but now she deals with issues reflective of our times. She struggles with anxiety and self-doubt as she navigates her newfound powers, friendships and apparent destiny.
"Adora is just always so afraid that she's [messing] up," said Stevenson. "She's just so anxious all the time that she's doing the wrong thing and that she's hurting people."
These insecurities add a level of emotional authenticity that was missing in her original incarnation. It's one of the subtleties woven into the story by the creative team that sets the reboot apart from its '80s iteration. Even She-Ra's wardrobe is different this time around, still fashionable but more functional for a warrior princess (now she wears shorts).
That's a testament to the power of having more than a lone female creative voice in the mix.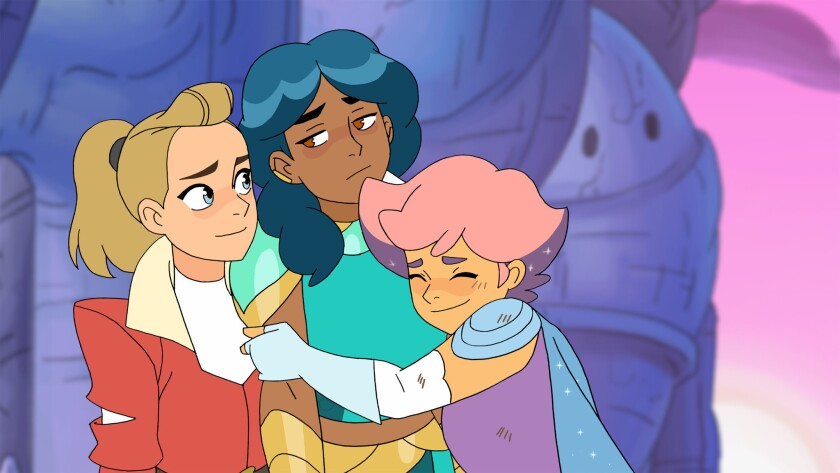 "My role on so many other shows as the only woman in the room was always to latch onto the one or two female characters and defend them with my life," said Stevenson. "It hobbles you. You're not fully unleashed. So I guess this show is us fully unleashed, in one way or another."
Nolfi echoed that sentiment, noting that the "She-Ra" writers room did not come with the additional stress born from "that sense of responsibility you have for the few characters you feel like you need to advocate for their representation."
Their new "She-Ra's" Etheria is home to princesses of all shapes, sizes and temperaments. And although some residents of the mystical planet might be a bit skeptical about things like technology, nobody bats an eye if a princess is butch or queer or stubborn or powerful.
Most of the show's villains are also women, and the writers admittedly have a soft spot for them.
"['She-Ra'] has so many strong female characters who support each other and aren't knocking each other down," said Nolfi. "Even if they confront each other about conflicts, they're always supporting each other. They can be flawed and make mistakes and come back together and be stronger together, and for me, I always feel empowered seeing that."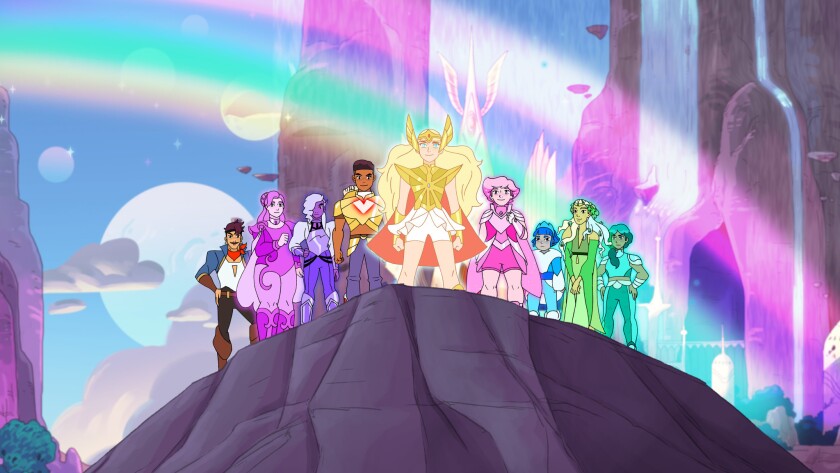 The creative process on "She-Ra" is collaborative, organic and character-driven. The writing team meets to figure out the story of an episode, and the freewheeling discussions can range from the structural elements in a movie they had just seen to personal anecdotes related to the story they are trying to tell.
Adora and her friends tackle a variety of everyday teenage challenges including bumps in friendships, living up to parental expectations, accepting new responsibilities and even going to prom.
But the series also touches on some more complicated themes such as colonialism, isolationism and terrorism, as well as the nature of redemption.
And a show about how different young women step up into leadership roles feels incredibly timely in the current political climate — as if it's a direct repudiation of those who challenge both the veracity and validity of women's stories.
"I hope that this show is something that can help people not only heal in some ways but is also a call to action," said Stevenson. "I think that that's sort of the rallying cry of the show: be brave."
'She-Ra and the Princesses of Power'
Where: Netflix
When: Any time
Rated: TV-Y7 (may be unsuitable for children under the age of 7 with an advisory for fantasy violence)
tracy.brown@latimes.com
Twitter: @tracycbrown