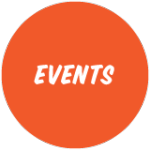 All this week and weekend I will be in the Big Apple covering New York Comic-Con. You know what that means. Comic Con Song Keep your eye on Twitter for updates, and East Coasters I'll see you in New York!
Hey guys–original posts coming soon, but if you are hankering for comic book news from a trusted Cozy Jamble (as I know you are) then check out my coverage of the West Hollywood Book Fair for CBR! Petersen & Dysart…
I'm in San Diego for the weekend, reporting on panels for the wonderful Comic Book Resources. Check out my BBC panel reviews here and here, and come say hello if you are in SD. Cozy out.