Issue #1 of "The New Champion Of Shazam" is out NOW, featuring art by the amazing Doc Shaner and story by yours truly! This is the first issue of a four-issue miniseries that tells a complete, thrilling, Mary Marvel-centric story…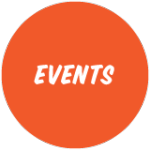 Josie Campbell joins the DC FanDome to talk all things DCAU!
So it will probably not shock anyone who reads this blog, follows me on Twitter, or knows me personally (a venn diagram that I believe most of you fit in the middle of, dear readers family members): I love superheroes….