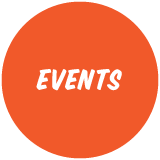 ARMAGEDDON: A NIGHT OF LAUGHS AND PLEASANT SONGS!
As part of the 2011 Hollywood Fringe Festival, myself and creative collaborators Mike Poisson and Samantha Shada are putting on a show. The name?
ARMAGEDDON: A Night Of Laughs And Pleasant Songs!
[youtube]http://www.youtube.com/watch?v=3Yf36xpOr9w[/youtube]
Check out our Kickstarter page and please donate–every little bit helps!