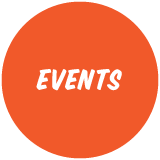 Josie Talks Action/Adventure @ The Animation Guild!
Monday, October 19th, I have the honor of being one of several panelists for The Animation Guild's last Writer Virtual Panel of 2020 — and it's all about action/adventure writing, baby!
I'll be joining other amazing animation writers (including pal Laura Sreebny and my husband Marly Halpern-Graser) to talk all about writing sword-fights, car chases, explosions, aliens, superheroes, dinosaurs and everything that makes up our awesome corner of the animation world. If you've ever wanted to know what writing for shows like "She-Ra and the Princesses Of Power" and "Jurassic World: Camp Cretaceous" is like, this is the chat for you!
Details can be found here at the Animation Guild Writer's Craft page. If you are a TAG member you can watch the whole thing LIVE 10/19 starting at 7pm. Otherwise you can check out the recording of the panel, which will be posted to Youtube afterwards. It's going to be lots of fun, so check us out!