"She-Ra" Out Now; "Jurassic World" Out 2020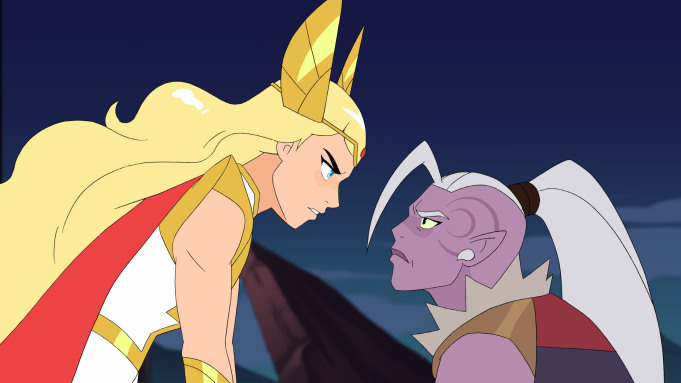 Despite promising more content in my last post, I apparently only update this blog once a year with animation news. So in the spirit of this now long-running and, I'm going to say, hallowed tradition… let's get to all that once-a-year-news!
The first two season of "She-Ra and the Princesses of Power" are out now, with the third Netflix season slated for August of this year. I loved every second of working on the show, and I've loved every second of seeing people's reaction to it — from online fan art to the cosplay, to the rave reviews we've been getting. On the press side of things, I got to talk to reporters from both the L.A. Times and the New York Times about it, as well as the wonderful people running the "She-Ra: Progressive Of Power" podcast, Lauren and Eric. I was also kindly mentioned in "Animation Magazine" a while back by showrunner-extraordinaire Noelle Stevenson during an interview on making the show. Click the links to check it out (and in the near future I'm hoping to relearn WordPress enough to add a PRESS section to this space).
But my biggest news item just got announced last week: I'm Story Editor for "Jurassic World: Camp Cretaceous!" I can't say anything about this ultra-cool Dreamworks/Netflix project other than that, but I've been having a blast working on it, and I can't wait for everyone to see what we cooked up in that writer's room come 2020 (also life, uh, finds a way; we spared no expense; hold onto your butts; sad story about a flea-circus con — and now my obligatory references are complete).
So until next time: keep checking this space for news. Get ready in the near future to see some format changes to the site — and most importantly, help make me feel guilty about barely using this space so I'm forced to post more. I think, together, we can do this!