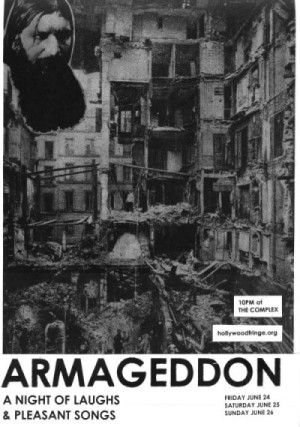 Thanks to all, ARMAGDDON was a smash hit!
Last weekend was the world premiere of ARMAGEDDON: A Night of Laughs And Pleasant Songs!
And we SOLD OUT every night!
Thank you to all who came and supported us, and for those who couldn't make it, keep you eyes and ears peeled for a possible Halloween revival show.