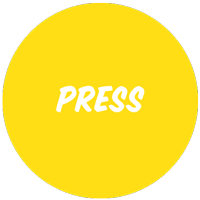 Warrior Princesses. Spaceships. Cool Boots. 'She-Ra' Is Back.
New York Times
By Robert Ito
Nov. 1, 2018
GLENDALE, Calif. — In many ways, "She-Ra and the Princesses of Power," a new Netflix series from DreamWorks Animation, will be familiar to fans of the campy original. Adora is here, discovering the magic sword that transforms her into She-Ra when she invokes "the honor of Grayskull," and so is Catra, her feline friend and on-again, off-again foe. There are rainbow-colored flying unicorns and villains with giant red claws for hands, not to mention cool spaceships and battles royale.
But the reboot, from Noelle Stevenson, who has received critical acclaim for her imaginative girl-centric graphic novels, has more than cheap-looking frivolity on its mind. In place of the often-static animation of the original, the rebooted She-Ra lives in a vibrant world with stylistic homages to the French artist Jean Giraud (a.k.a. Moebius), the Japanese movie director Hayao Miyazaki and mainstream anime. And the series tackles some pretty heavy topics, like colonialism, genocide and isolationism, while aiming to maintain the buoyancy of its inspiration.
"I love the original," Stevenson, 26, said. "But we wanted to take what was fun about it and deepen it, and flesh it out."
The original series, which ran for just two seasons, was probably best known for its ties to a popular Mattel line of action figures. But Stevenson — a graphic novelist and artist whose "Nimona," about a mischievous shapeshifting girl who can belch fire and turn into a Triceratops, was nominated for a National Book Award — thought the cartoon offered possibilities for a reimagining.
On a recent afternoon, Stevenson was in her office here at DreamWorks, explaining how she had adapted a story about a sword-wielding teen heroine and her group of superpowered pals for 2018. In the original, nearly every heroine was the exact same size and shape, with matching faces and swimsuit-model bodies (which made it easier for the animators, not to mention the folks who made the toys, which were really what that original show was all about). They all had big '80s hair. And nearly all of them were white (Netossa, a late addition to the show, was a notable exception).
"One of the first things we wanted to do was make the characters different sizes, shapes and ethnicities," Stevenson said.
In the new series, which debuts Nov. 13, there are black warriors, Asian ice princesses and brown mermaids. Body types run from waif-slim to roundish; hairstyles include Rapunzel-long tresses, bobs and fades. The voice cast, which includes Karen Fukuhara ("Suicide Squad"), Reshma Shetty ("Royal Pains"), Vella Lovell ("Crazy Ex-Girlfriend"), and, in a guest spot, Sandra Oh ("Killing Eve"), is as diverse as the characters they play.
Aimee Carrero, who was born in the Dominican Republic and grew up in Miami in a predominantly Latino neighborhood, is the voice of the show's very Nordic-looking lead. "I'll never be a blonde," she said, "but I get to be a blonde as She-Ra."
DreamWorks acquired the rights to She-Ra in 2012, along with more than 450 other Classic Media properties, like Casper, Lassie and Voltron: Defender of the Universe. Not long after, Beth Cannon, a DreamWorks development executive and "Nimona" fan, reached out to Stevenson about developing a story pitch. There was a lot that Stevenson liked about the Filmation original, from its action figure tie-ins ("it really felt like playing with toys") to the crazy characters ("there's a princess who can turn her legs into a fishtail"). Even so, she acknowledged its artistic limitations, from its choppy, often sparse movement to its routine use of stock footage. "The animation was limited," Stevenson conceded.
For the reboot, the animation team created vivid backgrounds and sci-fi landscapes reminiscent of Moebius ("Heavy Metal") and Roger Dean (those iconic "Yes" album covers). There's the eco-friendly ethos of Miyazaki and stylistic nods to contemporary anime. (Adora's eyes become giant and shimmering when she sees a horse for the first time.) "I wore out the pages in my Kill La Kill/Sushio artbook," said Keiko Murayama, who helped create the character designs for She-Ra/Adora, Bow, Glimmer and Catra.
The artists imagined She-Ra as a slim, fit teen, with white bike shorts and a high-collared top. They replaced her high heels with boots (granted, ones with a stylish white, blue and gold colorway). "The one thing we spent time on was She-Ra's boots," Murayama said. Even so, the new look drew the ire of a small but vocal group of online fanboys who slammed the new She-Ra for not being sexy enough.
In response, hordes of fans went online to defend the new look and to question why seemingly grown men were so emotionally invested in an animated teen girl's body. Scores of women and girls created and modeled their own elaborate She-Ra cosplay costumes. Still others — including professional artists from animation companies around town — created hundreds of pieces of fan art, many of which Stevenson posted on her Twitter account.
"We have a wall of fan art that is floor to ceiling, full of art from people who connected with that character," she said. "And that's who we were doing this for. If you want to watch a pretty lady with an hourglass figure, you can go to so many places to find that."
Inside the DreamWorks recording studio, Stevenson took a break from her showrunner duties to provide the voice of Spinnerella, one of She-Ra's princess pals, alongside Carrero, Merit Leighton ("Alexa & Katie") and Krystal Joy Brown (who played Diana Ross in the Broadway musical "Motown"). Spurred along by the voice director Mary Elizabeth McGlynn, the four women battle Evil Horde forces and play a spirited game of iceball, all capped off by a hearty "For the Honor of Grayskull!" from Carrero.
"They always save those for the end of the day, because they know that after that, my voice is totally done for a few hours," Carrero said.
Not counting one lone guy, everyone inside and outside of the studio was female. The show has one male actor on the regular voice cast (Marcus Scribner, from "black-ish") and an all-female writers' room (a first for all concerned).
"Animation is still very male oriented, so this is the first time I've worked with so many women," said Josie Campbell, the story editor who wrote the episode "Princess Prom." "It's been such a treat. Every one of our writers is so strong, and we're all a bunch of geeks."
Françoise Mouly, a longtime comics publisher and art editor at The New Yorker, was a judge on the panel that awarded Stevenson's "Nimona" a best web comic prize for 2012. "In Noelle's work, you can see why it's so important to have talented young women in high-powered creative roles," Mouly said. "Her work goes way beyond passing the Bechdel test."
All that time spent not talking about guys frees up the princesses for more worthwhile work, like battling the Evil Horde, which is the embodiment of some of our own world's nastiest ills. Colonization, in the name of "orderliness"? Check. Genocide (albeit hinted at) and the destruction of the planet through scorched-earth warfare? Check. The writers also delve into the dangers of isolationism (the princesses, at least before they meet She-Ra) and prejudice (against tech geeks and others).
Heady stuff aside, the relationships form the core of the show, Stevenson said. Throughout the series, there's wide-eyed love and heart-rending jealousy, crushes and infatuations, and everything in between. "They're teenagers," she said.
And that includes Adora/She-Ra herself.
She can flatten you with one swing of her mighty sword. But when the series starts, she's never been to a dance (or danced, even), or gone to a party, or fallen in love. She worries if her new friends will like her, or if she should even be doing this whole warrior-princess thing.
"When you're coming into your own as a young adult, you're starting to feel all these things," Stevenson said. "You're starting to fall in love for the first time, you're starting to maybe drift apart from some of your friends. There are all of these feelings to explore. And our characters just have a lot of feelings."