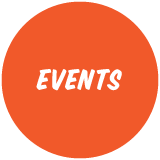 Cozy Josie Joins DC's FanDome On August 22nd!
Excited to announce that I am joining fellow DC Animated Universe scribes and artists James Tucker ("Batman Beyond," "Legion Of Superheroes,") Mairghread Scott ("Justice League Dark: Apokolips War"), Jim Krieg ("Green Lantern: The Animated Series") and WB Executive Producer Peter Girardi for a panel!
This was super fun, and I hope you guys check it out — along with the many other panels full of actual, literal movie stars (which I'm sure you'll check out AFTER you see us VERY COOL TV people! We make jokes about Batman! We're very cool!).